Dr. Jessica Ridgway and Professor Rayid Ghani will present the results of their projects funded by CFAR Pilot awards. These projects funded by CFAR will focus on the HIV-related predictive analytics and machine learning.
"Predictive Analytics for Retention in HIV Care"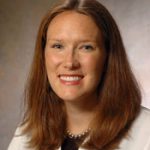 Jessica P. Ridgway, MD, MS
Assistant Professor, Department of Medicine
Section of Infectious Diseases and Global Health
The University of Chicago
Dr. Ridgway is the Director of Predictive Analytics for the Chicago Center for HIV Elimination at the University of Chicago and her research focuses on the use of informatics and predictive analytics to improve HIV treatment and prevention. She is particularly interested in how electronic medical record data can be harnessed to improve HIV prevention and care across the HIV care continuum.
"Combining Human Knowledge and Machine Learning to Increase Retention in Care for HIV Patients"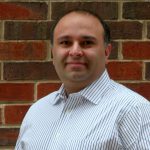 Rayid Ghani
Research Associate Professor, Department of Computer Science 
Senior Fellow, Harris School of Public Policy 
Director, Center for Data Science and Public Policy 
The University of Chicago
Professor Rayid Ghani is the Director of the Center for Data Science and Public Policy, Research Director and Senior Fellow at the Computation Institute, and a Senior Fellow at the Harris School of Public Policy at the University of Chicago. Ghani's work has spanned from general machine learning and data science to privacy preserving data analysis, text analysis, semi-supervised learning, active learning, information retrieval, Natural Language Processing, and knowledge management. Most of Ghani's work has focused on developing and using machine learning & data mining approaches to solve large-scale problems in corporate, political, and non-profit areas.