EHE Scientific Working Group
Leadership
Inger Burnett-Zeigler, PhD
SWG Co-Director
Gregory L. Phillips II, PhD, MS
SWG Co-Director
The Ending the HIV Epidemic Scientific Working Group (EHE SWG) aims to catalyze collaborations that promote the adoption and integration of evidence-based practices, interventions, and policies into routine health care and public health that can help end the HIV epidemic. Drawing on the Third Coast CFAR's strengths in implementation science and partnership building, the SWG responds to the federal initiative Ending the HIV Epidemic: A Plan for America (EHE).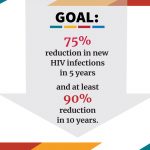 EHE emphasizes the implementation of existing tools to reduce the number of new HIV diagnoses in the 48 counties that account for half of HIV cases in the U.S.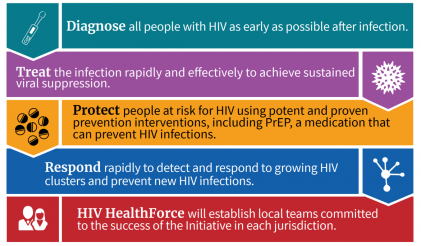 Illinois' Cook County ranks third on this list, despite a decreasing number of new HIV cases each year and improved prevention efforts. The initiative dedicates federal resources to reduce new HIV diagnoses by 75% by 2025 and 90% by 2030. EHE categorizes existing tools ready for scale up by four pillars: diagnose, treat, prevent, and respond.
In order to accomplish EHE goals, NIH, CDC, and HRSA are working together to mobilize an effective response. New RFAs as part of EHE have been issued in late 2019, with additional RFAs planned for 2020. These unanticipated funds will bolster established efforts, particularly Getting to Zero Illinois (GTZ-IL) and position the EHE SWG to spur innovative science-practice partnerships to eliminate new HIV cases by 2030.
Support for EHE SWG Activities
The CFAR Developmental Core accepted the first round of applications for EHE Planning Awards in September 2019. In 2021, the Developmental Core released a new RFA for EHE Planning Awards slated to begin by January 2022. The CFAR's Scientific Cores provide strong support for awardees as the SWG continues to generate new collaborative projects through continued engagement with a growing number of local constituents. In July 2021, the SWG led a workshop, Developing Community-Academic Research Partnerships, in conjunction with the Community Collaboration Board and Scientific Cores. Three teams presented practical tips on exploring, forming, and expanding partnerships supported by CFAR awards and services.