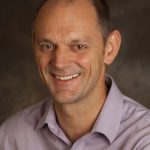 Francois Villinger, DVM
Professor,Department of Biology 
Director, New Iberia Research Center
University of Louisiana at Lafayette
Dr. François Villinger is a DVM from the University of Zurich, with over 30 years of research in infectious diseases, vaccines and immune responses using Nonhuman primate models of human diseases. Before taking the lead at the New Iberia Research Center in late 2015, he was a Professor of Pathology at the Emory School of Medicine and Associate Director for Pathology at the Yerkes National Primate Research Center in Atlanta. His main research focus has been on HIV models, and the development of tools and reagents specific for nonhuman primate investigations. Recently he has spearheaded a whole body to single cell analysis of immune mechanisms and viral dynamics in real time.