Drs. Joshua Leonard and Chisu Song will present the results of their Third Coast CFAR pilot projects.
"Engineered extracellular vesicle-mediated delivery of targeted nucleases to inactivate HIV proviral DNA"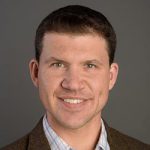 Joshua L. Leonard, PhD
Associate Professor
Chemical and Biological Engineering
Northwestern University McCormick School of Engineering
Joshua L. Leonard, PhD is an Associate Professor of Chemical and Biological Enginering at Northwestern University McCormick School of Engineering. His research group works at the interface of systems biology and synthetic biology in order to probe and program the function of complex, multicellular systems to develop transformative biotechnologies and enable a new paradigm of design-driven medicine. Using the tools of synthetic biology, biomolecular engineering, computational systems biology, and gene therapy, they develop technologies including programmable cell-based "devices," immune therapies for cancer and chronic disease, smart vaccines, biosensors for global health applications, and tools for advanced metabolic engineering. By bringing an engineering approach to the investigation, design, and construction of biological systems, Dr. Leonard's research group is advancing the frontiers of design-driven medicine to address unmet medical needs and create safe, effective, and long-lasting treatment options that improve both quantity and quality of life.
"Regulation of  APOBEC3 proteins: Implication for HIV and Cancer"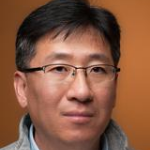 Chisu Song, PhD
Research Assistant Professor
Medicine, Infectious Diseases
Northwestern University Feinberg School of Medicine
Chisu Song, PhD is a research assistant professor of Medicine in the Division of Infectious Diseases at Northwestern University. Dr. Song received his doctorate at the University of Alabama in Virology in 2001. He completed his postdoctoral in microbiology and Hematology-Oncology at the University of Alabama, and Microbiology and Immunology at Vanderbilt University.