Drs. Hossein Ardehali and Matthew J. Feinstein will present the results of their Third Coast CFAR pilot projects.
"HIV and Diastolic Dysfunction"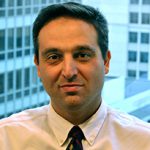 Hossein Ardehali, MD, PhD
Director
Feinberg Cardiovascular and Renal Research Institute –
Center for Molecular Cardiology
Professor
Medicine (Cardiology) and Pharmacology
Northwestern University Feinberg School of Medicine
Dr. Hossein Ardehali, professor of Medicine in the Division of Cardiology and of Pharmacology, leads a lab committed to investigating the role of mitochondria and cellular metabolism in cardiovascular disease. As director of the Center for Molecular Cardiology at the Feinberg Cardiovascular Research Institute (FCVRI), he also supports overall research efforts in molecular cardiology throughout the medical school.
"Causes and Characteristics of Cardiac Dysfunction and Heart Failure in HIV"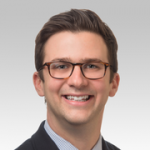 Matthew J. Feinstein, MD, MS
Assistant Professor
Medicine and Preventive Medicine Division of Cardiology
Northwestern University Feinberg School of Medicine
Dr. Matthew Feinstein is a cardiologist at Northwestern Medicine and an assistant professor at the Northwestern University Feinberg School of Medicine with a dual appointment in the Department of Medicine and Department of Preventive Medicine. Dr. Feinstein is a physician-scientist with expertise in the epidemiology and prevention of cardiovascular diseases as well as cardiovascular complications of human immunodeficiency virus (HIV) and chronic inflammatory diseases.