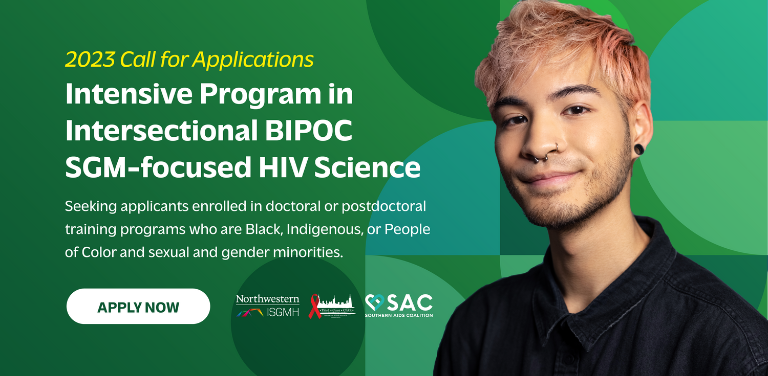 Applications are now open for the Summer Intensive Program in Intersectional BIPOC SGM-focused HIV Science offered by the Third Coast Center for AIDS Research, Northwestern University's Institute for Sexual and Gender Minority Health and Wellbeing, and the Southern AIDS Coalition. The deadline to submit an application is May 22, 2023.
Held over two weeks on Northwestern University's Evanston Campus from July 31 – August 11, 2023, the Summer Intensive Program will include:
A series of lectures, trainings, and other academic activities about the application of intersectionality to HIV behavioral and data science research.
Information sharing and usage to address disparities and inequities in HIV and health outcomes for BIPOC SGM populations.
Mentoring and networking opportunities.
Participants will gain knowledge and skills in intersectional BIPOC SGM-focused HIV science to incorporate into their careers, regardless of training stage.
The Summer Intensive Program is led by ISGMH Associate Director Jagadīśa-devaśrī Dācus, PhD.