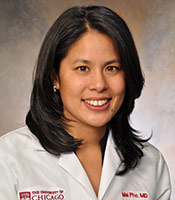 The Third Coast CFAR would like to congratulate Dr. Mai Pho and team for their recent publication in the International Journal of Environmental Research and Public Health on public services and opioid, HIV, and HCV rates in rural Illinois.
Dr. Pho is an assistant professor of Medicine at The University of Chicago and a CFAR administrative supplement recipient.
Read the article here.