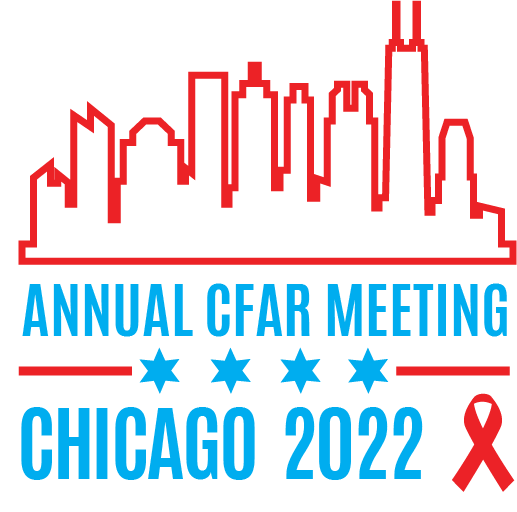 Overview
The Third Coast Center for AIDS Research (CFAR) looks forward to hosting the 26th annual meeting of the NIH-funded CFARs in person on November 3-4, 2022.
Thursday, November 3
CFAR Administrators' Meeting, 11:30 AM – 4:00 PM
Core A and B staff, NIH program and grants management
View draft agenda
N3C Executive Committee Meeting, 11:30 AM – 4:00 PM
N3C officers and committee chairs
Friday, November 4
CFAR Directors' Meeting, 8:00 AM – 3:30 PM
CFAR directors and sr. administrators, NIH scientific and program staff
View draft agenda
N3C Business Meeting, 8:00 AM – 3:30 PM
N3C representative from each CFAR
View draft agenda
*Friday meeting participants are invited to a reception and dinner beginning at 6:00 PM on Thursday, November 3 at the Simpson Querrey Biomedical Research Center.
---
---
Ground Transportation
The meeting venues are accessible from either O'Hare (ORD) or Midway (MDW) International Airports via CTA, rideshare, or taxi.
---
Location and Contacts
Prentice Women's Hospital
3rd Floor Conference Center
250 E. Superior Street | Chicago, IL 60611
Simpson Querrey Biomedical Research Center
Potocsnak Family Atrium
303 E. Superior Street | Chicago, IL 60611
Hyatt Centric Magnificent Mile
633 N. St. Clair Street | Chicago, IL 60611
Questions? Email cfar@northwestern.edu
---
Sponsors