Getting Around Chicago
Symposium activities will be held at the DoubleTree Magnificent Mile Hotel and Conference Center, located at 300. E. Ohio Street, Chicago, IL 60611. A block of 80 rooms is available at a discounted rate, on a first come first served basis, with check in on Sunday, October 20 and check out Tuesday, October 22.
Depending on traffic, the DoubleTree is a 30-40 minute drive (taxi or rideshare) from O'Hare (ORD) or Midway (MDW) International Airports. It is also easily accessible by CTA.
There are many amenities within a few blocks of the DoubleTree Magnificent Mile.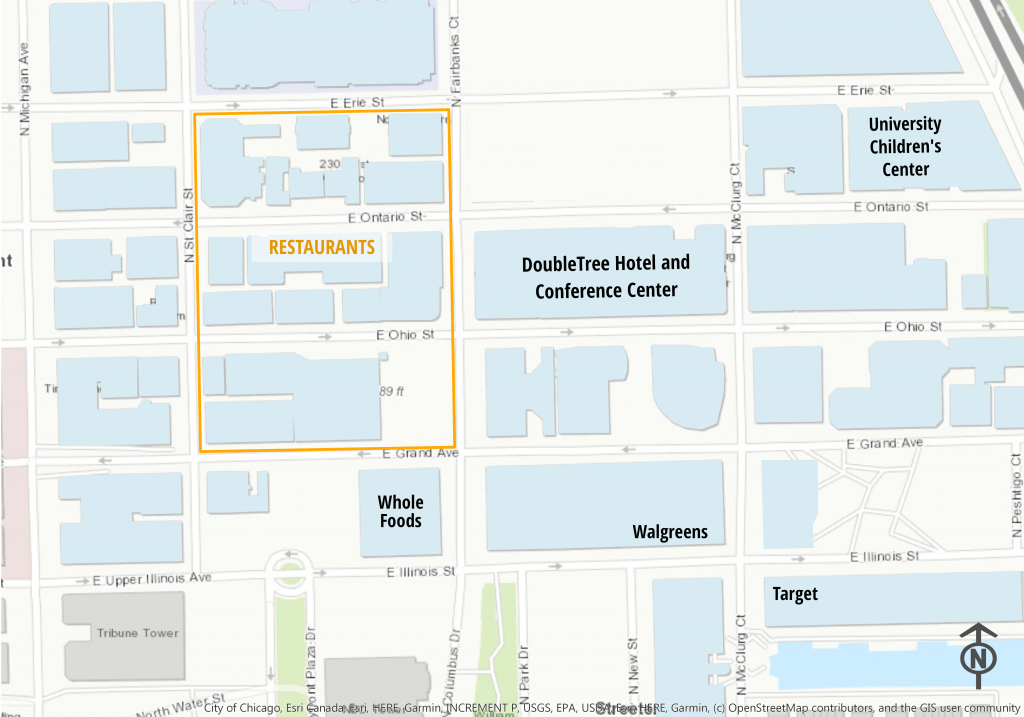 Please contact cfar@northwestern.edu with questions about the venue or meeting logistics.