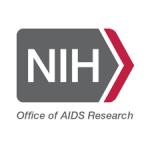 Tuesday September 24, 2019
9:30 – 11:00 a.m.
Baldwin Auditorium
Lurie Medical Research Center
303 E. Superior Street
Chicago, IL 60611
The NIH Office of AIDS Research (OAR) will hold an in-person Listening Session with OAR Deputy Director, Captain Timothy Sholtz, and OAR Scientist and Senior Advisor, Captain Mary Glenshaw, to seek input from scientists, advocates, health care providers, public health implementers, community representatives, and other stakeholders in Chicago. The discussions at these sessions will help to inform the NIH Strategic Plan for HIV and HIV-Related Research, which serves as the basis for NIH programmatic and budgetary decision-making.
Prior to the meeting, participants should familiarize themselves with the current NIH HIV research priorities and guidelines for HIV/AIDS funding (NOT-OD-15-137), the proposed updates for the priorities outlined in the recently published Research Priorities Request for Information (NOT-OD-19-078), and the strategy for Ending the HIV Epidemic:  A Plan for America, and consider the following questions:
Within the overarching HIV research priority areas, what are the most important unanswered questions or topics requiring new or expanded attention over the next 5 years?
How will attention to these topics contribute to the goal of ending the HIV epidemic in the US by 2030, and the 90:90:90 goals globally?
What types of training, infrastructure, capacity-building, community engagement, and educational outreach efforts will be required to address these research topics?
The Third Coast CFAR will host an informal reception with continental breakfast from 9:00 – 9:30 a.m. in the adjoining Ryan Family Atrium.
RSVP Here:
[formidable id=13]